There are seven sacraments of the Catholic Church, instituted by Jesus and entrusted to the Church.
The seven sacraments are divided into three categories:
Sacraments of initiation
Sacraments of healing
Sacraments of service.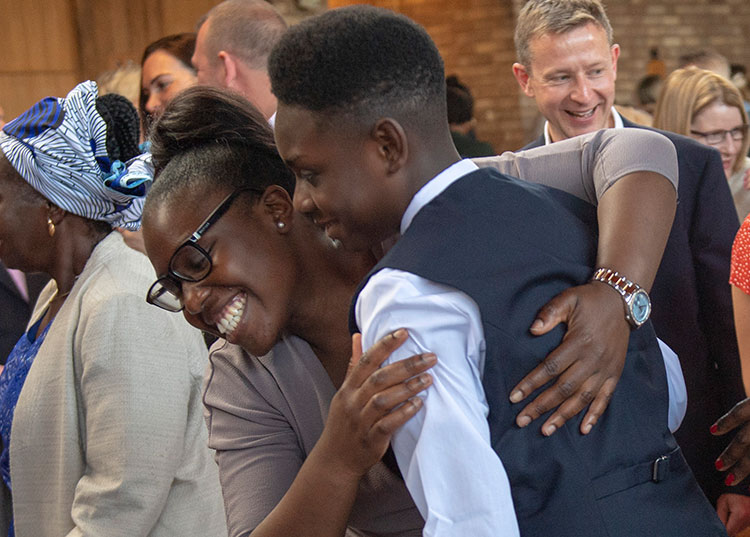 Baptism
Baptism is the first of the three Sacraments of Initiation, the others being First Holy Communion and Confirmation. The three Sacraments stand together, and part of your commitment is to present your child for the other two Sacraments at the appropriate time. Parents are to be practicing catholic and attend Mass regularly.
If you would like to have your child baptised at St. Joseph the Worker please email Mary Lockwood, our Parish Administrator and she will make an appointment for you to discuss the baptism with Fr. Leslie.
First Holy Communion
The First Holy Communion programme for children in Year 3 and above begins in September and runs until May. Sessions take place once a month, on a Saturday morning. Parents are also required to attend monthly evening meetings, to assist them in developing their own understanding of the faith and to help them in teaching their children. Before a child can begin preparing to make their First Communion they must register.
Confirmation
Our Confirmation programme is open to young people aged 14 and over. The programme runs every two years.
Sacrament of Reconciliation
Confessions are held every Saturday morning between 9.45 a.m. and 10.15 a.m. and also before Mass on Saturday evening, between 5.00 p.m. and 5.50 p.m. Mass is at 6.00 p.m. Other times by appointment. As a catholic you are required to go to confession once a year to fulfill Easter Duties.
Marriage
Couples wishing to get married should be aware that at least six months notice is required to allow adequate time for preparation. If you wish to make an appointment with Fr. Leslie, please email Mary Lockwood, Parish Administrator.
Anointing of the Sick
The anointing of the sick is administered to bring spiritual and even physical strength during an illness, especially near the time of death. It is a rite that is performed to convey God's grace and mercy to the recipient. If you wish to make an appointment with Fr. Leslie, please email Mary Lockwood, Parish Administrator.
RCIA
The Rite of Christian Initiation of Adults (RCIA) is a process in which newcomers are welcomed into the life of the Church. If you would like to know more about what is involved in becoming a Catholic then please in the first instance please email Mary Lockwood, Parish Administrator.