Introduction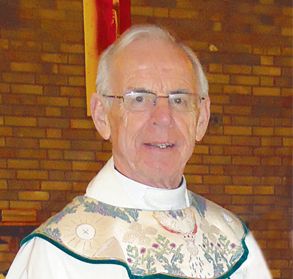 "Welcome to our Parish of St. Joseph the Worker, caring for the community in Hutton & Shenfield."
The current Catholic church of St. Joseph The Worker was consecrated by the Right Reverend, Patrick J Casey, Bishop of Brentwood, on Friday 30 April 1976.
The Parish is renowned for being a loving, caring community.
Parish Mission Statement
"To have Christ at the centre of our lives, enabling us to grow in faith as a community where all feel welcomed, loved and valued."
Upcoming week at St. Joseph's
COVID-19 info
We are currently running two Masses:
Saturday vigil Mass at 6.00pm.
Sunday at 10.30am.
EASTER SERVICES
Maundy Thursday – Mass of Lord's Supper - at 8pm
(No washing of the feet, no procession to alter of repose)
Good Friday - Solemn liturgy of Lord Passion - at 3pm
(No adoration of the cross)
Holy Saturday - Liturgy of Pascal Vigil and First mass of Easter - at 7.30pm
Easter Sunday - Resurrection of the Lord - Masses 8.30am & 10.30am
Measures are in place to facilitate social distancing inside the Church.
You will not need "to book" to come to Mass, however inevitably social distancing measures will limit numbers.
A facemask is mandatory.
Location and contact details
Location
St. Joseph The Worker Catholic Church, 17 Highview Crescent, Hutton, Essex, CM13 1BJ
Contact details