Introduction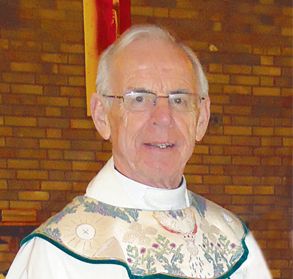 "Welcome to our Parish of St. Joseph the Worker, caring for the community in Hutton & Shenfield."
The current Catholic church of St. Joseph The Worker was consecrated by the Right Reverend, Patrick J Casey, Bishop of Brentwood, on Friday 30 April 1976.
The Parish is renowned for being a loving, caring community.
Parish Mission Statement
"To have Christ at the centre of our lives, enabling us to grow in faith as a community where all feel welcomed, loved and valued."
Upcoming week at St. Joseph's
COVID-19 info
We have taken the decision to temporarily suspend public worship until the number of cases of Covid in our area have started to decrease.
We have taken this decision in line with our current risk assessment.
The church will be open for private prayer on Tuesday, Wednesday and Thursday between 10am and 12pm.
A facemask is mandatory.
Location and contact details
Location
St. Joseph The Worker Catholic Church, 17 Highview Crescent, Hutton, Essex, CM13 1BJ
Contact details